SUBTROPICS.ORG
presents
YEAREND miniFEST
two evenings of adventurous electroacoustic music
TH DEC 26 | 8PM
music and performances by
Carlos Domínguez, Julio Roloff, Kerry Ware and David Font
FR DEC 27 | 8PM
music and performances by
José Hernández, Armando Rodríguez, Wolfgang Gil and Gill Arno
audiotheque
924 lincoln road | studio 201
miami beach, FL 33139
live webcast
if unable to attend audiotheque for this event, listen to a LIVE webcast on spectacular sound's online radio channel hosted by stephen malagodi:


click here to listen live
thursday 26, 2013 | 8PM
friday 27, 2013 | 8PM
or visit www.spectacularsystem.com
about the artists:
julio roloff
julio roloff | thursday 26
born in havana in 1951, julio roloff is a cuban composer that has collaborated with the laboratorio nacional de música electroacústica (lnme) founded by composer juan blanco, where he created numerous electroacoustic pieces. he currently lives in miami. tonight we'll hear roloff's 1986 electronic composition bells which uses fm digital synthesis.
kerry ware
kerry ware | thursday 26
both a composer and visual artist, kerry ware lives and works in miami. as a painter he has always been interested in color as well as texture, surface and objecthood. these formal attributes are what contribute to his sound compositions using a mixture of field recordings, clarinet and piano.
carlos domínguez
carlos domínguez | thursday 26
carlos is an artist currently enrolled in the digital musics program at dartmouth college. he will be using a controller built in collaboration with ezra teboul, a fellow digital musics grad student. it has a grid of photoresistors that he manipulates by shining and blocking the light that reaches it. the music will be a combination of generated wave-forms with recordings of dartmouth's heating plant. — with Carlos Dominguez.
david font
david font | thursday 26
io: (in/out)side no. 3 is a solo improvisation by david font. the piece employs a feedback system of audio recordings from various sources (musical instruments, field recordings, and electronic synthesis). the sounds reveal and obscure each other via simple rhythmic patterns, blurring their sources and placements in space (indoors/outdoors, physical/virtual, etc.). — with David Font-Navarrete.
josé hernández
josé hernández | friday 27
josé hernández sánchez has written music for acoustic instruments, electronic music and collaborative works comprising different artistic disciplines. he presently lives in miami, composing music and independently researching aesthetics. even though the sound samples in some contemporary instrumental music features (2011) come from devices, they posses expressive, musical features which are exploited and expanded into a musical work. the title comes from the similarity of some of the sounds, gestures and "stylistic" characteristics to those in contemporary concert music of the last two decades. different sounds and noises are used in his second piece salut (2013) to generate a discourse using some fundamental devices from traditional musical expression. — with Jose Hernandez-Sanchez.
armando rodríguez
armando rodríguez | friday 27
born in havana, cuba in 1951, armando rodríguez ruidíaz is a composer, guitarist, professor and bagpiper. in 1985, he established his residence in the us and since his compositions have been performed by artists and ensembles such as relâche, double bassist luis gómez-imbert, pianists max lifchitz and beatriz balzi, and guitarists flores chaviano and carlos molina, in events as bang on a can in new york city, the são paulo biennial in brasil and the subtropics festival in miami. — with Armando Rodríguez Ruidíaz.
wolfgang gil
wolfgang gil | friday 27
new york-based venezuelan sound artist, programmer wolfgang gil explores the interrelationship of sound, the listener, and the space of listening. his work is experiential. thus, it is in the listener's willingness to engage in a personal dialog with the sound and space that the work finds its purpose. gil has presented work in venues such as eyebeam (ny), diapason gallery (brooklyn), harvestworks (ny), issue project room (brooklyn), aspn gallery (leipzig, germany), and subtropics biennial (miami). he will be performing a duet with gill arnó. — with Wolfgang Gil.
gill arno
gill arnò | friday 27
gill arnò is a sound artist, performer and visual artist. in his work he engages sound and light as well as notions of memory, presence and time in complex constructions and performances. he is known as an improviser and as a phonographer, as well as for his intermedia project mpld, in which he plays sequences of modified found slides while processing and amplifying the projectors' mechanical sounds. arnò was born in italy and moved to ny in 1997. he runs the experimental label unframed and hosts the performance series fotofono in his brooklyn apartment and studio. he will be performing a duet with wolfgang gil.
_____
later in january | audiotheque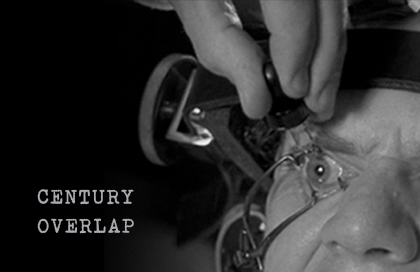 january 15, 2014 | 7PM
listening club: century overlap
curator: kerry ware
audible trends
in
experimental music
of the
last 20 years
_____
Our 2013-14 season of events is possible with funding from City of Miami Beach's Cultural Affairs Program and Cultural Arts Council; with the support of the Miami-Dade County Department of Cultural Affairs and the Cultural Affairs Council, the Miami-Dade County Mayor and Board of County Commissioners; and Sponsored in part by the State of Florida, Department of State, Division of Cultural Affairs and the Florida Council on Arts and Culture. Subtropics.org would like to acknowledge the ongoing support of Sennheiser USA, makers of professional audio equipment and the generosity of private foundations, corporations and individuals members of Audiotheque.