SUBTROPICS N.DEERING ESTATE series
with support from Knight Foundation
presents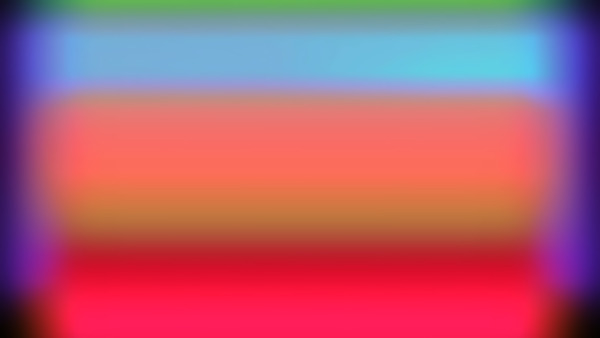 Richard Garet
Gustavo Matamoros
Special guest sound and moving image artist Richard Garet who recently relocated to South Florida from New York City will join Gustavo Matamoros in a collaborative performance, and play a solo work during this event.
Saturday, July 23, 2022 | 7:30PM
Deering Estate Theater
Visitor's Center
(on 168th Street, half a block South from the main entrance)
16701 SW 72nd Avenue
Miami, FL 33157
Click here to reserve your FREE tickets now for the new date!

PROGRAM
SET 1
GUSTAVO MATAMOROS & RICHARD GARET [20 minutes]an intermedia improvisation
Live audio and spatialization by Gustavo Matamoros, with
Performance with moving image projections in real time by Richard Garet

SET 2
RICHARD GARET [25-30 minutes]Performance with sound and moving image projections in real time

Richard Garet's approach to working with sound focuses on interacting with material's sonic properties as both source and instrument. Such materials are amplified EMF emissions, modified audiocassettes, dysfunctional tape players, circuit boards, sonification of light, and computer processing among other explorations, and with no particular hierarchy. Over the years his work has evolved from laptop playing to a more active hands-on approach by embracing tactiale malleability and establishing durational concrete methods and less digital playback. His moving image works exist between immateriality, object, optical phenomena, beauty and discomfort. Garet examines material-source and the processes of image composition in a timeline, focusing primarily on luminosity, color, movement, and light phenomena activating in real-time. Garet embraces the notion of "first-person cinema" in his work, where the artist and the audience become the protagonists on front of the screen. The sound is constructed and utilized to affect, intervene, disrupt and modify the visual parameters of the projected images. The techniques employed to make the imagery incorporate real-time computer processing and visual-constructs established systematically breaking apart and over layering material in order to create the viewing experience.


SHORT BIOS
Richard Garet holds an MFA from Bard College, NY. He works with sound and visual arts.
He has exhibited his multimedia work, performed, and published his sound compositions nationally and internationally. For more info about the artist visit the links below.

www.richardgaret.com
richardgaret.bandcamp.com
vimeo.com/richardgaret
Gustavo Matamoros is a North American composer born in Venezuela who works in the areas of experimental music, sound installations and intermedia. He is the founding artistic director of the Subtropics Festival in Miami and is a core member of Frozen Music—a sound art collective with David Dunn and Rene Barge that has included special guests David Behrman and Russell Frehling. Currently, he is in-residence at Deering Estate and at Florida International University's i360 Theater, and is the recipient of a Knight Foundation's 2021 Knight Arts Challenge award.

Web: Flash Art article by Barbara London
Web: Aspen Ideas Conference, May 9-11

THE SUBTROPICS N.DEERING ESTATE SERIES
This is a series of monthly events at The Deering Estate Theater beginning in April and featuring live performances, screenings, talks and acousmatic audio experiences from the Subtropics Intermedia Archive in preparation for the September the Knight Arts Challenge four part project entitled And Sometimes The Space is Full of a Previous Space by Gustavo Matamoros.
Our 2021-22 programs are possible with the support of Knight Foundation; Miami-Dade County Mayor, the Board of County Commissioners and the Cultural Affairs Department; and The Blank Family Foundation. The listening Club series at Books & Books is possible with additional support from the City of Coral Gables.
Special thanks to our presenting sponsors, The (N)Deering Estate, Books & Books, Vertical Response, The Estate of Charles Recher, Arianographix of Miami, Art and Science Laboratory of Santa Fe, NM, and Sennheiser USA leader in superior sound technology.